Time flies by and it's time to write the summary for 2019. Although I felt the work was hard and heavy every day, I was persisting for a whole year and I suddenly realized that 'wow, I have taken a big step forward.' It is just like the old saying: The established goal should not change. If the direction is set, then there should not be any second thought, and we should be focused on going forward and doing everything in our power.

Each formula of the investment plan, each completion of the investment project, each service for the customer, are like an artist or an art team which has created an excellent work. The artwork is perfectly presented to our customers and investors. All problems will not hinder us but will only help us to grow. In the process, we need effective communication, timely solution and adjustment, in order to achieve an optimal state, and then achieve higher goals based on the original solid.

In the last year, we have completed the development and implementation of several major investment programs.


Australia's Enrichment Holding Group attended the signing ceremony for the first Shanghai China Import Expo in 2018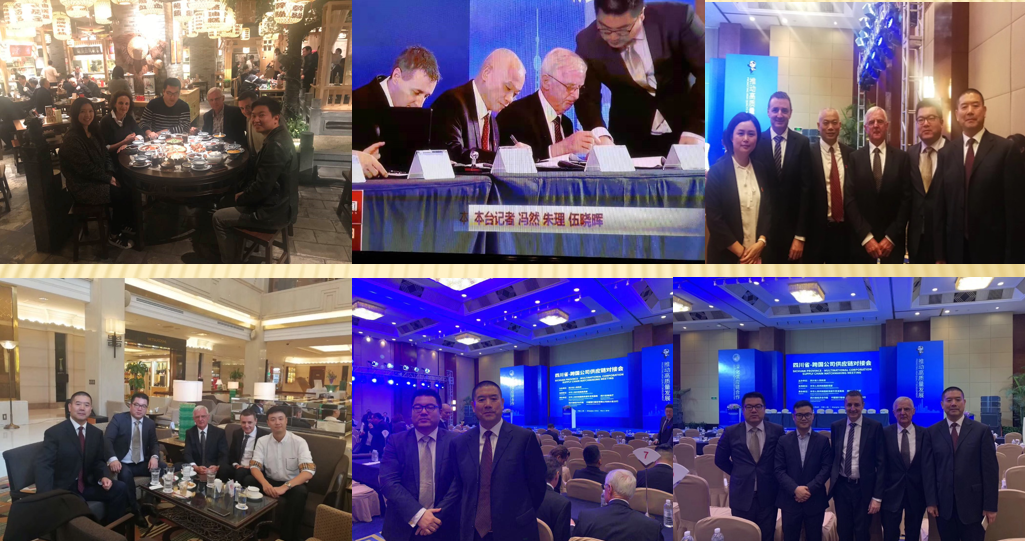 Australia Enrichment Holdings Group and Australia Global Star Corporation participated in China's first International Import Expo and signed a strategic cooperation agreement with Chengdu Grain Group. In the next five years, we will provide 100 million RMB worth of Australian agricultural products and wine to the domestic market through Chengliang Group. After the signing ceremony, Mr. Ron Hutchins, Agriculture Minister of Australia, was interviewed by China TV.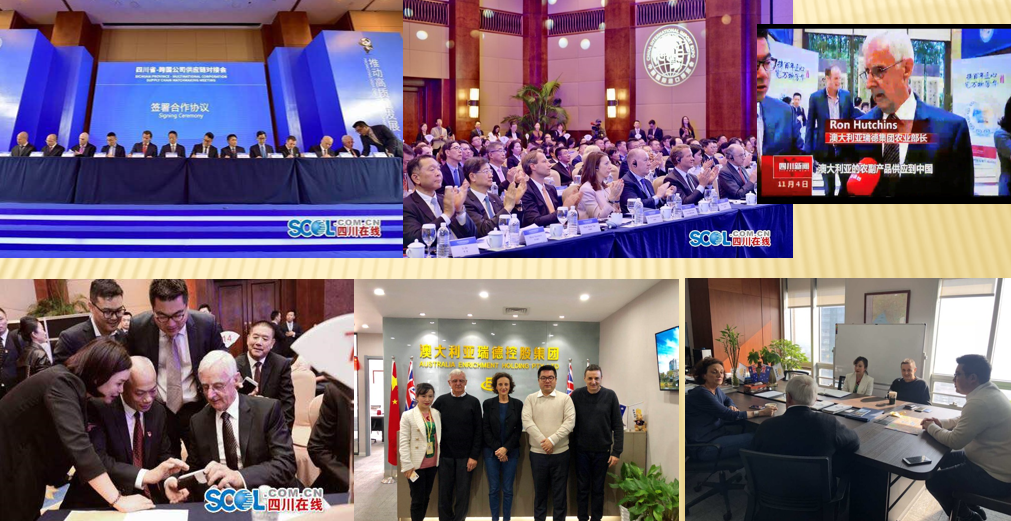 The Sichuan-Multinational Supply Chain Matchmaking Conference was held in Shanghai on the eve of the opening of the first China International Import Expo on November 4. Seven cooperation project agreements were signed at the site, involving smart manufacturing, automobile and parts manufacturing, big data, cultural tourism, agricultural and sideline products trade and other industries. After the meeting, the leaders of Sichuan Province exchanged views with the world's top 500 companies from the United States, Germany, the United Kingdom, the European Union, South Korea, Japan and the heads of well-known multinational companies, discussing on deepening pragmatic cooperation, achieving mutual benefit and win-win.


Zhongren Enrichment Group Health Industry's New Project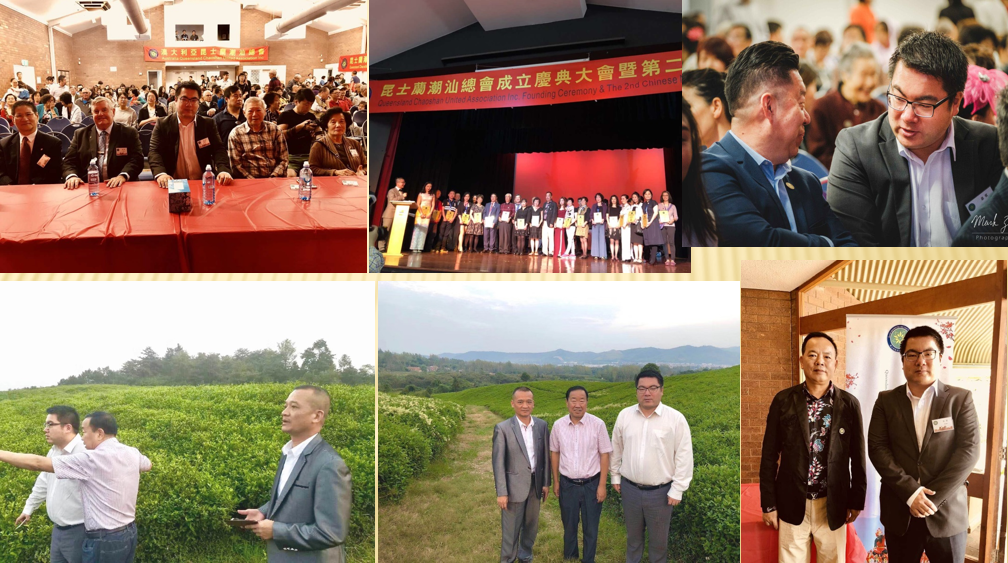 The opportunity is very important for a person. Many people say that opportunities often favour those who are prepared. If you want to get wealthy after the opportunity is seized, you need to have certain ability, and the ability need to be acquired in a short period of time.

Today, Li Qiushi, President of the Zhongren Group, led the Zhongren Life Science and Technology Engineering Research (Shenzhen) Co., Ltd. to the Jinsili Pharmaceutical Group in Yixing, Jiangsu Province, to inspect its participation in bio-pharmaceutical projects, and started an investment and construction project to build a large health industry base. There will soon have further development of bioengineering, health bases, and major cooperation in rehabilitation projects! We must deeply share our support and love for Zhongren Enrichment!


The President of Enrichment Holding Inspected China Huizhou Steel Factory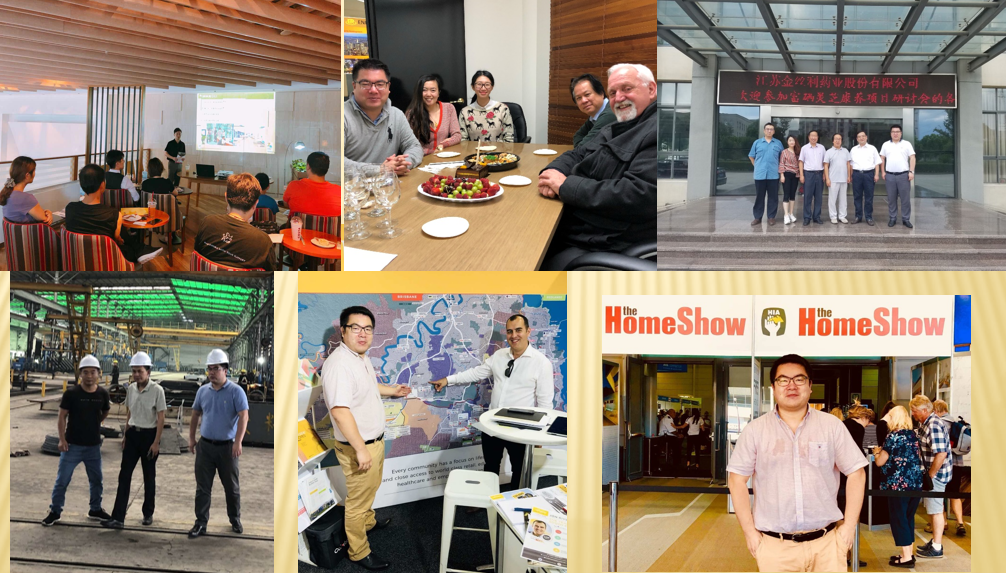 In September 2018, the president of the Enrichment Holding visited China's Huizhou Steel Structure Factory again. As the Melbourne's project in Australia is about to start, Mr. Mike Li, President of the Enrichment Holding Group, went to the Chinese Steel Structure Processing Base of the China People's Group to inspect the steel structure production and further implement the preparation progress for the Melbourne's project in Australia. Establishing a long-term investment for long-term battle that is truly like-minded, purely for the concept of mutual creation, sharing, and mutual benefit!

Zhongren Yuanjiang Green Building Construction Co. Ltd. is a joint-stock company jointly established by Zhongren Real Estate Development Co., Ltd. and Huizhou Yuanjiang Steel Structure Co., Ltd. The company now has 96 sets of large and medium-sized construction equipment with advanced technology and functions, 3 steel structure production lines, annual production capacity of about 20,000 tons. The company has a registered capital of 120 million yuan, covers an area of 21,000 square meters, and has 350 employees, engineering technology, 52 business managers, China's first and second level. 8 construction engineers, welding 110 people (including 32 first-level welders, 43 second-level welders, 35 third-level welders) riveting 115 people (including 38 first-level riveters, 45 second-level riveters, three-level There are 32 riveters, 66 other types of operators, and 7 quality inspectors on the production line.


Australian Zhongren Enrichment Holdings Co., Ltd. Launched large-scale community real estate development project in Australia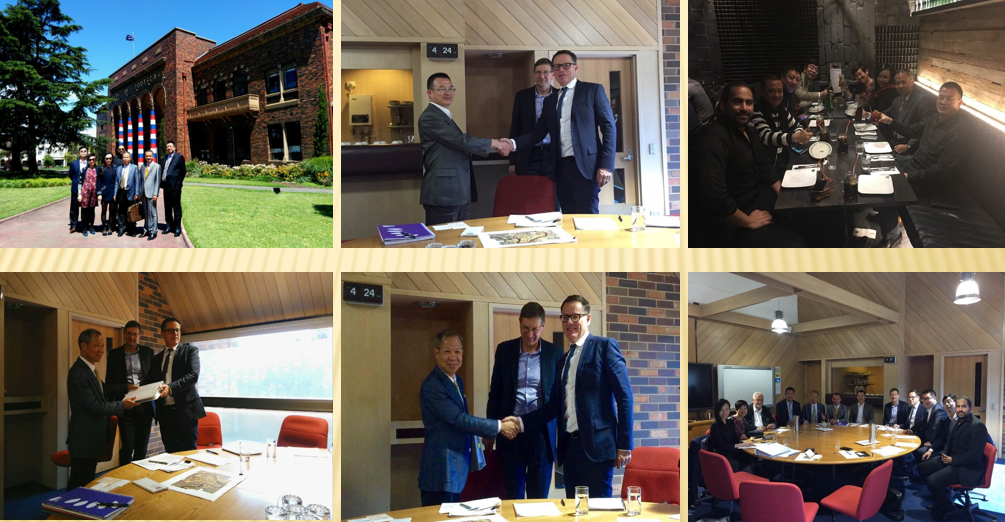 As early as 2017, the Australian government announced the federal budget, the Australian Zhongren Enrichment Holdings Co., Ltd. (hereinafter referred to as: the Zhongren Enrichment Group) has already prepared for the Australian project investment. In May 2017, when the Australian Treasury Department announced the budget, the project that the Zhongren enrichment Group was preparing to invest was impressively listed. It can be said that it urged the government to speed up the work schedule.

Since the Australian government announced the budget, the projects prepared by the Zhongren Enrichment for investment and development have received much attention from the Chinese and Australian media and have been published on the front page of the mainstream media in Australia. Mr. Les Tarczon, Vice Chairman of the Board of Directors of the Group, has repeatedly received official visits from the Australian media.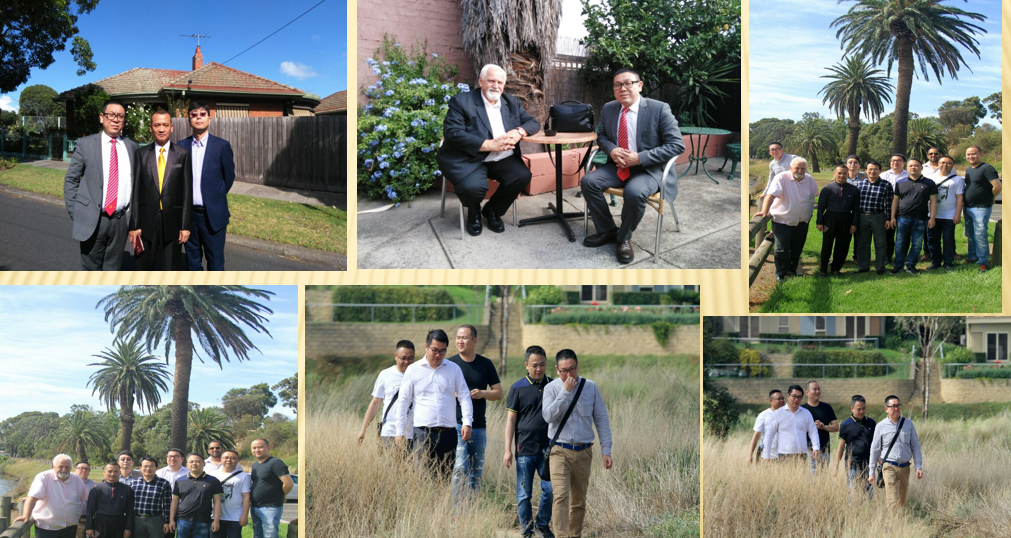 The project covers an area of 128 hectares and is located 8 kilometres northwest of Melbourne, Victoria, Australia. The average price of the surrounding property is between AU$650,000 and 1.25 million, and the per capita income is between AU$55,000 and 9.6 million.

The project will build a new intelligent community integrating residential, commercial, office, education, medical and entertainment, and will be the main venue for the "China-Australia Economic and Cultural Exchange and Cooperation Forum and Activities".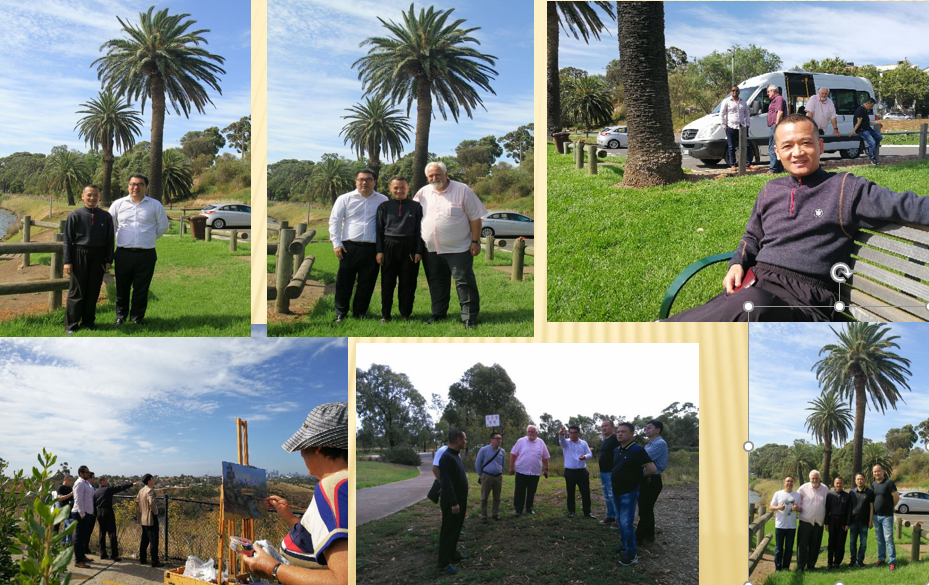 The Australian Federal Government's Minister of Finance is committed to developing the Victorian region by contributing surplus public land to build new homes and business districts that contribute to affordable housing and social housing outcomes.

The development plans to build 6,000 new mid- to high-end villas and apartments to alleviate the pressure on Melbourne's shortage of 30,000 to 60,000 houses per year over the next decade. It will spend 25 billion yuan to create a new waterfront living and entertainment community. The 126-hectare new high-end, environmentally friendly, and intelligent community will be a major milestone for the Australian Liber Party's Turnbull federal government and the Victorian Labour Party's Bill Shorten government to lead Australia.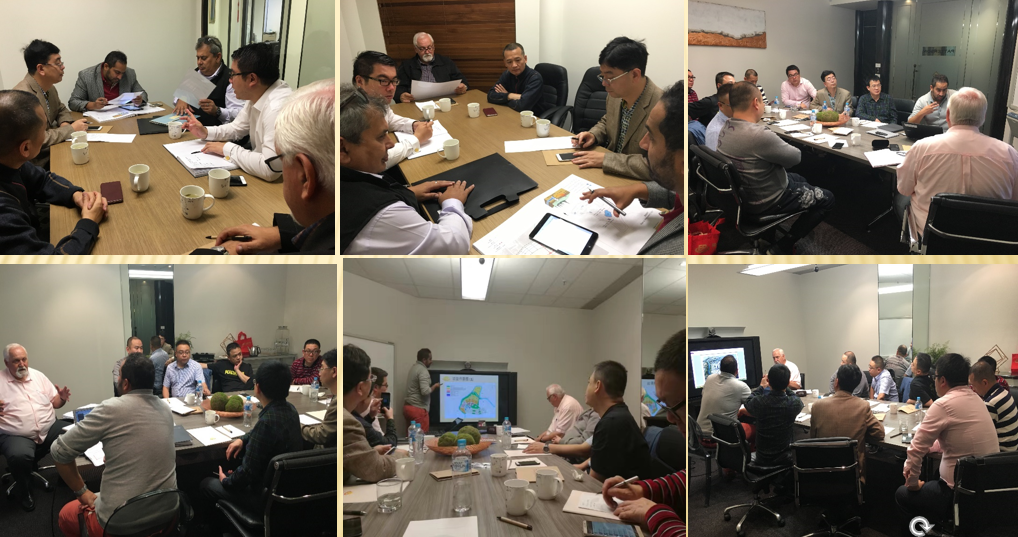 The project also includes commercial centres, schools, hospitals, libraries, activity centres, museums, art centres, two office skyscrapers, etc., which will create more than 10,000 new jobs for Victoria, including some affordable housing, especially suitable for first-time buyers and relieves the pressure on local residents in Australia.

The project will use a state-of-the-art environmental system to create a public bathing beach and build two landscape bridges.


Shenzhen the belt and road Association visited Australia to seek for new opportunities.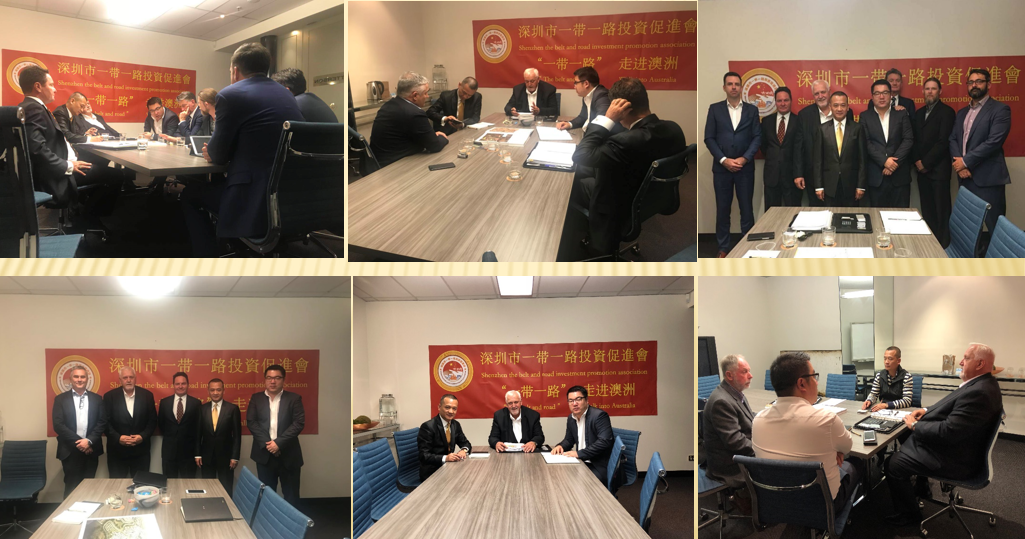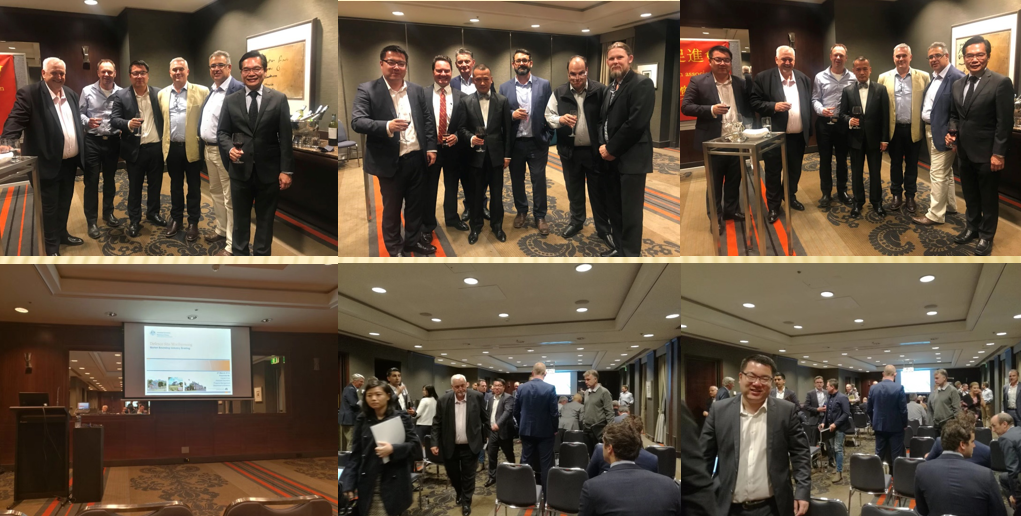 On April 12, 2018, at the invitation of the local government departments of Melbourne, chairman of One Belt and One Road investment promotion association of Shenzhen city – Xuanhao Chen together with the vice chairman of the association – Qing Zhong have come the visit to Australia. In response to China's proposed "one belt and one road" concept, the cooperation between the two countries has become an important part of China's initiative, in line with the concept of "to discuss, and sharing", the various social groups, China is actively response "one belt and one road" initiative, to non-governmental exchanges and cooperation. At present, Shenzhen One Belt and One Road investment promotion association has set up an office in Melbourne, Australia, aiming to establish a wider and more open international cooperation platform.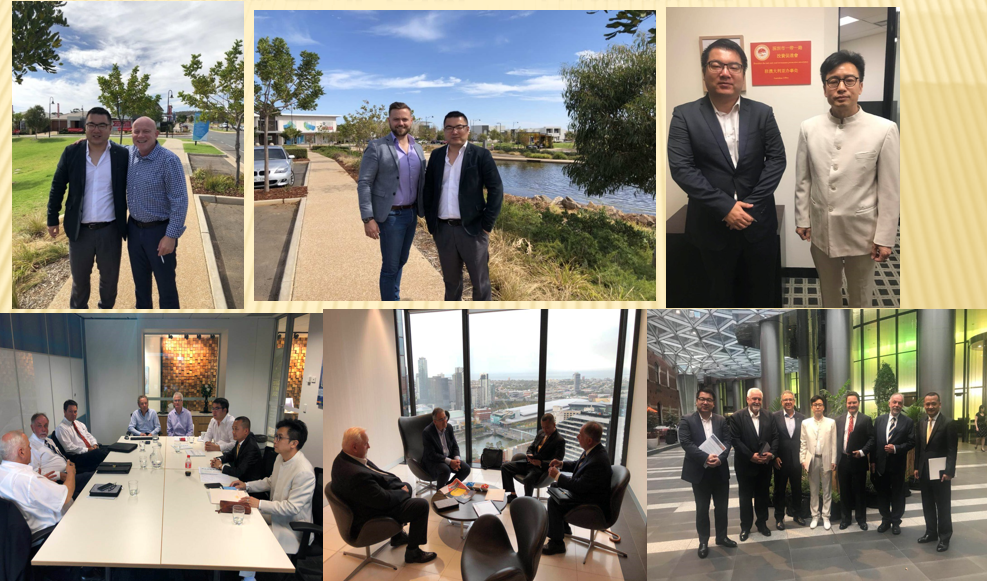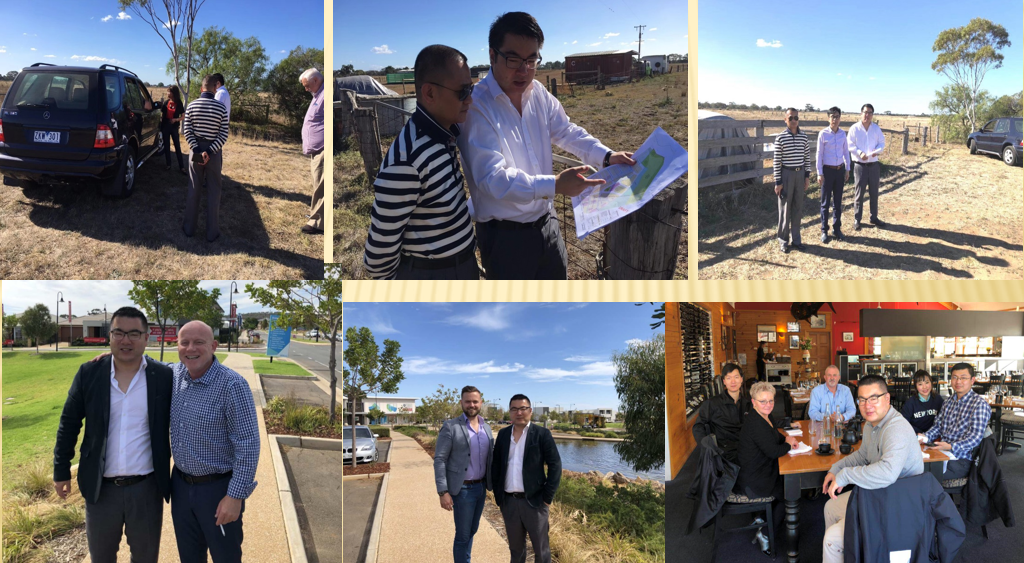 During the visit, the chairman Mr Chen has had a full discussion and exchange with the leaders of the central government departments and parliamentarians in Melbourne, in relation to seek more opportunities for cooperation. In today's global economic integration, let the chamber of the association to go overseas, expanded their vision, develop more business ideas, enhance the level of technology, explore the future business development mode, has played a great role in promoting business.


Shenzhen one belt one road promotion association established world first office in Melbourne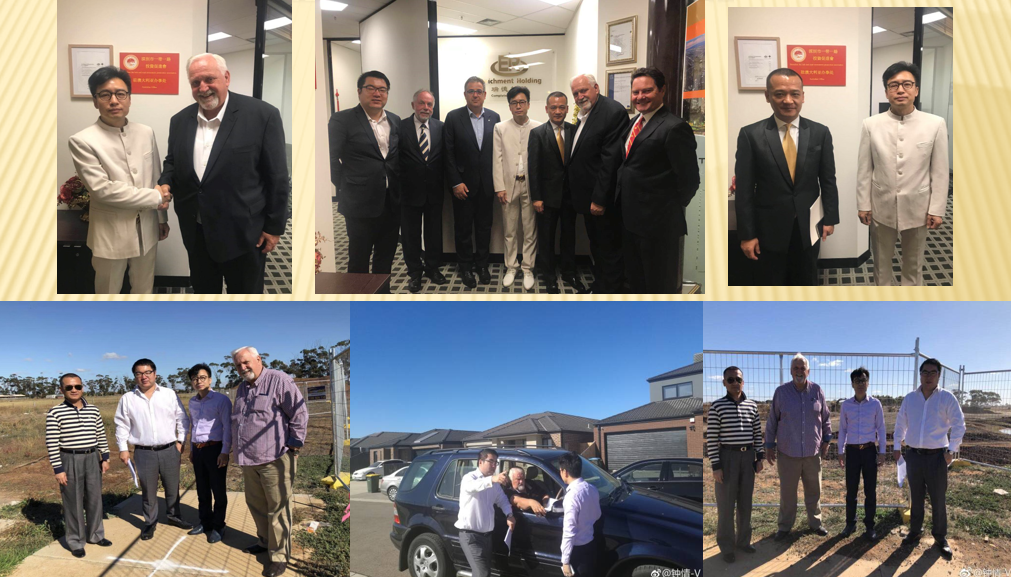 The vice president Zhongqing entrusted by the chairmen Chen Xuanhao to come to Australia for the grand opening of the office.
Thanks to the concerted efforts of the two countries, the "shenzhen The Belt and the Road investment promotion association" officially opened the world's first office in Melbourne, Australia today. It will be followed by setting up in 16 countries, including New Zealand, Britain, France, dubai, India and Tanzania. Peaceful development and win-win cooperation are the trend of the world.


In addition to these large-scale investment projects, Enrichment Holdings' Shenzhen, Nanjing, and Hong Kong Branch regularly hold investment briefings for overseas investment clients every weekend, providing the updated Australian investment information for overseas investment and overseas immigration customers and make timely plans.

After more than ten years of hard work and successful experience accumulated by Enrichment's licensed qualification team, we have continued to expand the in-depth cooperation with various schools in Australia and have developed more choices for overseas students to study abroad. It helps the students to experience the life of studying in Australia better and provide a good foundation for future study, immigration and work.

In addition, our government docking project has also made certain progress, including successfully receiving business delegations from overseas, cultural performance groups, multicultural exchange groups, multicultural art festivals, China-Australia film and television cooperation forum, etc. These activities have promoted the economic and cultural cooperation and exchanges.

Our Enrichment company always has the same purpose: to do it best! To create a better enterprise and strive for the next goal.

Once again, we have laid a solid foundation in 2018. And in 2019, we will take off again!