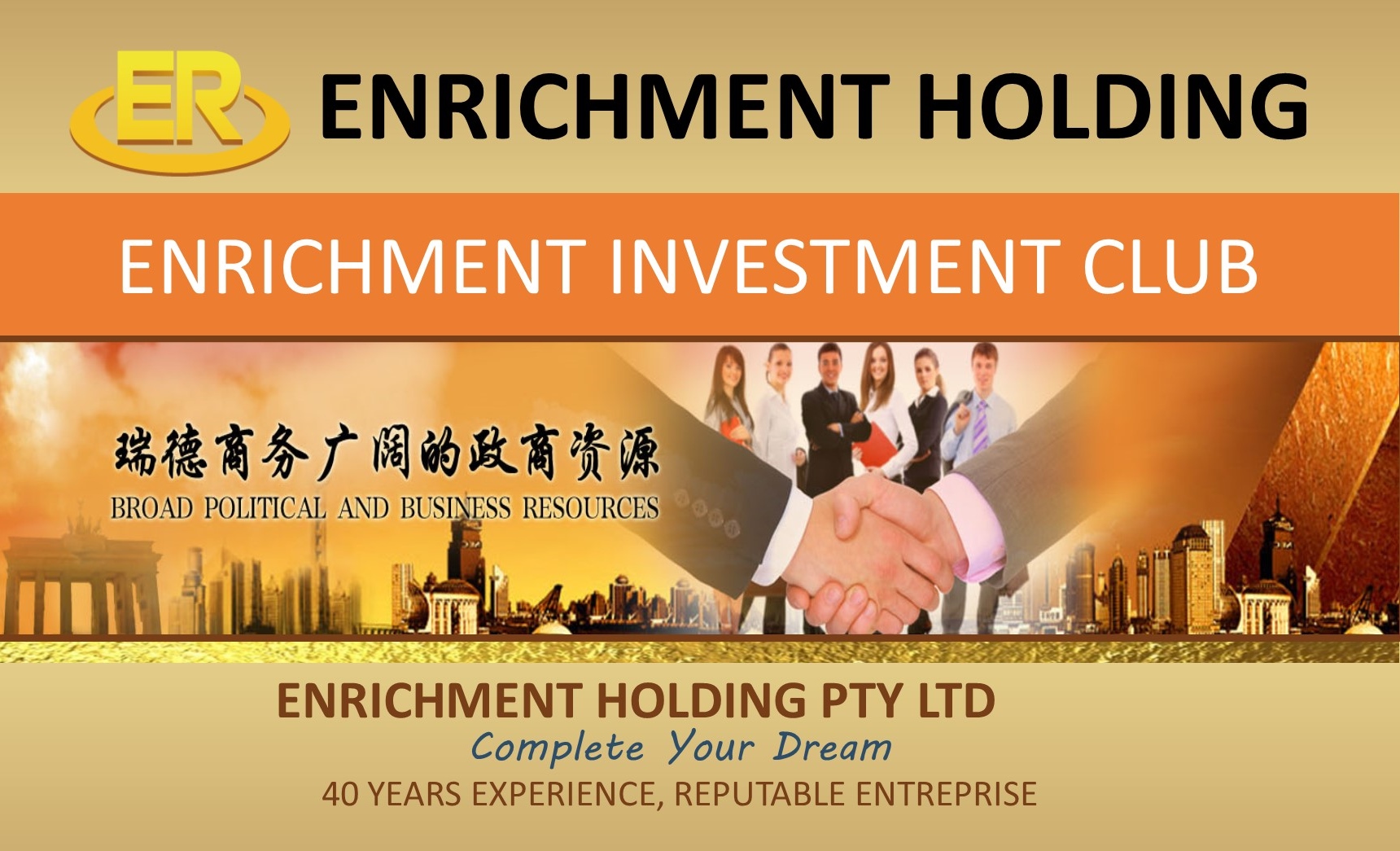 1. Background
Enrichment Holding Group was established in 1970 by a group of investors and people with business and political background. Based on this foundation,there are more than 30,000 of Australian and Chinese entrepreneurs conduct a substantial wealth and impressive business strategies every year. As their powerful influence and leadership has been approved in many different industries, Enrichment Investment (ERI) club will be an ideal association for them to connect with each other through an annual business conference for business learning and advancement. This will includes Business Culture, Strategy Development and Business Management.
2. Characteristic
Enrichment Investment (ERI) club is an international non-for-profit organization with an independent legal status. ERI is headquartered in Melbourne, Australia, with other branches have been established continuously in some provinces of China, which includes Tianjin, Shenzhen, Shanghai and Liaoning, with a solid business philosophy of being further oriented, meticulous, professional and systematic with cultural approach.
3. Objective
An Integration of government resource, industrial resources and other social and economic resources as a professional platform to provide and further enhance the value of enterprise and the contribution to society.
4. Intent
To effectively meet the need of entrepreneurs and corporates, a practical and honourable membership program will be applied with a great diversity to further extend the professional network and build up a long term mutual-beneficial partnership.